Dear Friends,
Some industry watchers are saying the Spring 2020 real estate season was postponed to the summer months, with a mini-boom now expected during July and August. If so, that's very good news!
This month's content should motivate you if you're thinking about a home search or sale. It begins with The Home Buying Process, a quick-reference guide to getting the deal done! My point of view is that the fast track to great deals involves getting the help of a qualified realtor. I'll go out of my way to help you find what you're looking for… even if, when you begin, you're not sure what that is!
If you're selling, the next article is a reminder that an agent can do all of the following: Help you price your property; list it for optimal awareness; attract buyers; show it to them and help you close the deal.
Finally this month, our Edmonton neighbourhood profile is Queen Mary Park, a near-downtown neighbourhood that's been undergoing revitalization! I hope you enjoy the issue and I look forward to hearing from you regarding your real estate needs!


Even if you've bought properties before, it's a big deal! Have all your questions answered, gain clarity and eliminate doubts. Get excited and work with us -- your real estate agents -- to enhance your action plan. You've got this!

Know how much you can borrow by paying a visit to the bank. Two things can happen: 1) You'll save time by knowing what you can't afford; 2) You'll be surprised by how much home you can buy! Get that certainty and let us show you what's out there!

Access helpful online resources and tap into your agent's in-depth community knowledge. Remember that we spend a good amount of time navigating the city with clients, showing homes and getting to know neighbourhoods.
What's your final price? Your possession date and conditions? To get the best deal, negotiate the details with your realtor's expert help. We're in negotiations all the time, working on your behalf to protect and promote your interests, whether you're a buyer or seller.
Finalize your financing and hire the right professionals. As your agents, we have all the connections you need to get this done. Ensure that you've made good decisions and/or uncover any hidden issues that need attention now… to minimize headaches later!

We're real estate agents. Sealing the deal -- legally and efficiently -- is a huge part of the value we deliver! Let us help you sign off on all your conditions and contingencies. Together, let's make it official. Let's make it SOLD!

Meet your lawyer and organize your move, getting utilities, tax programs and insurance in place. Ask us if you have any questions about any of this. We can provide checklists and we're always available for a quick phone chat.

Once the money is transferred, you'll get the keys. Enjoy your new home! It's all yours!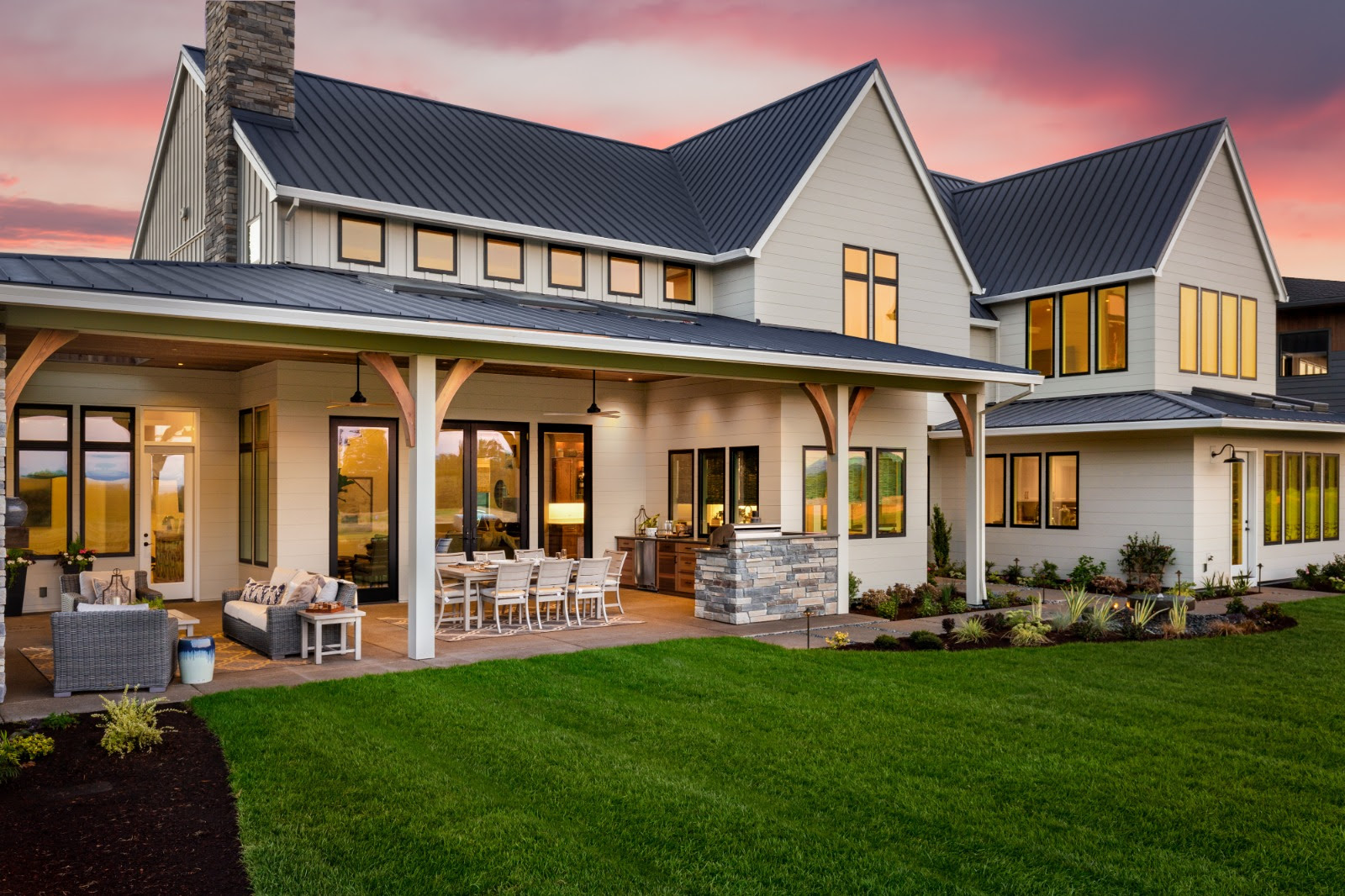 To get the fastest property sale at the best price, most people agree it makes sense to work with a real estate agent. It's also about comfort and security, because it's a legal process and it'll be one of the biggest financial transactions of your life! Agents understand all of this.
We'll begin working with you by helping you price your home right. We know the market and have all the comparative sales data. Once we've helped you determine your price, we'll build awareness of your property listing. To do that, we'll use the Multiple Listing Service® (MLS®) and leverage Realtor.ca®, with its massive traffic as shown in the infographic below.
And on top of all that, we'll typically activate a marketing plan that can include printing brochures and reaching out to our own networks of buyers and other realtors. We'll help you stage your home and optimize curb appeal. We'll run open houses (including virtual showings for out-of-town buyers), conduct showings and screen potential buyers.
In short, we'll have your back through every aspect of your property sale. Not a bad deal, right?!
If you're looking for a neighbourhood undergoing revitalization (with new multi-family developments) that's close to downtown Edmonton, check out Queen Mary Park.
It runs north-south from 111 Avenue to 105 Avenue and east-west from 109 Street to 121 Street. Much of the original construction took place from the 1950s to '70s. Lately, though, the southern edge has seen a proliferation of clean, modern condo buildings as a result of university expansion and a new downtown arena. While a high percentage of the single family homes are owner-occupied, many of the apartment condos are rented out. This makes for a diverse neighbourhood population, with lots of investment properties.
The Holland Plaza (a local mall) opened in 2016 with popular restaurants and cafes that have been featured in local magazines and have lots of good online reviews.